SNAPSHOTS
A few of you have asked what I have been up to these days. Life. Design. A year in Kansas. In a nutshell it's been good. I am growing and stretching and realize I have a lot to learn. I haven't blogged in awhile because well, most of my projects are in process. Maybe this fall or winter I'll have more to share, but in the meantime...here is what's been happening.
First. Summer in Kansas is hot and humid, but we are surviving. This is the first time in my life to live in a home with central air and I have to say it is incredible. I am thankful every day and don't take it for granted. But the humidity has not kept us from experiencing new parks, nature centers, trails, creeks, historical sites, gardens, libraries, pools, and neighborhood friends. We are living the prairie life.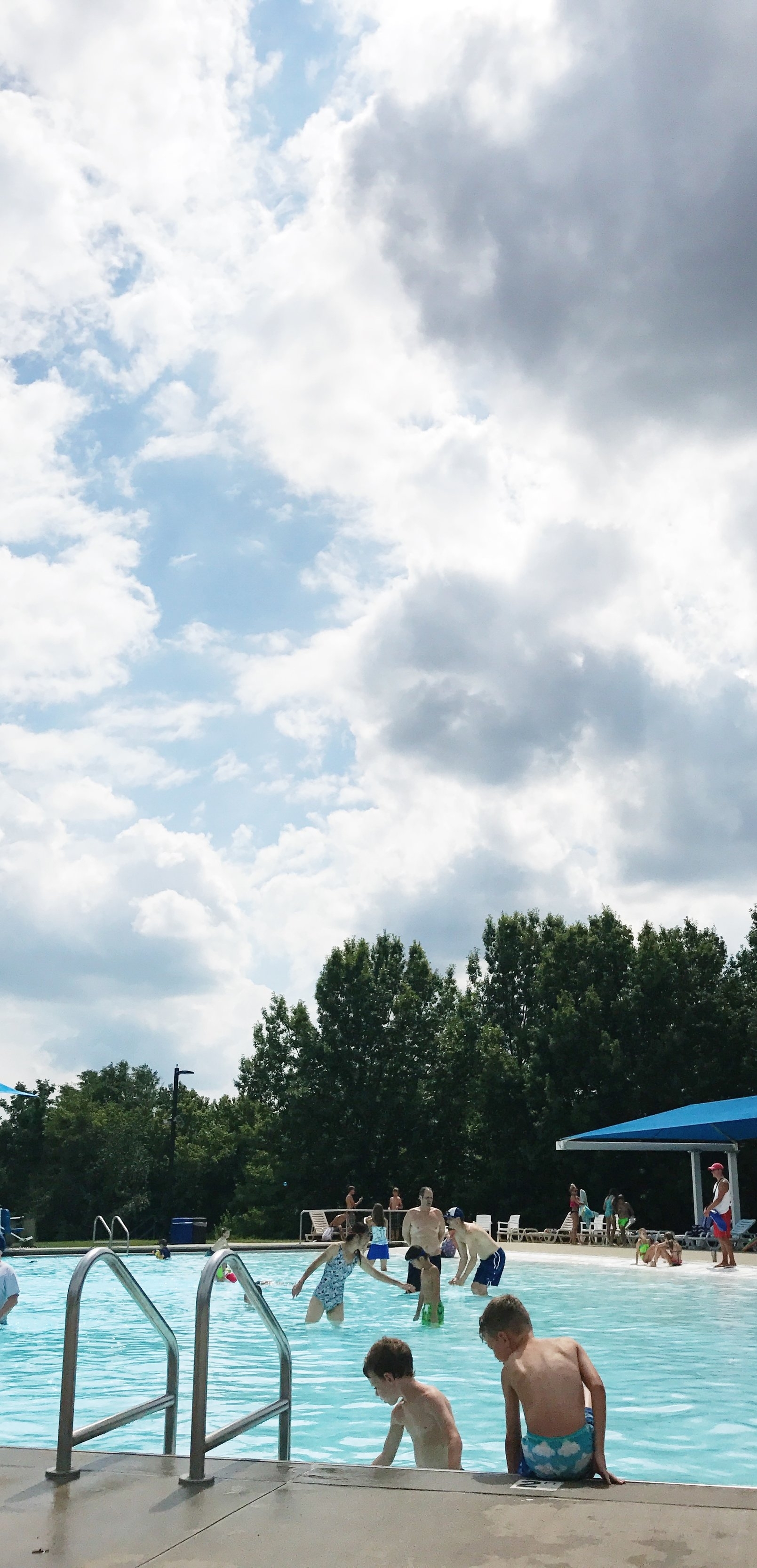 As for design. I continue to chip away at our home. I LOVE the living room. It is warm, inviting, comfortable, interesting. The newly upholstered pieces are just right and the space is becoming exactly what I envisioned.
I recently purchased this buffet, so this wall is feeling good. The wood is richer in person, but someday I will get proper photos.
I'm still on the hunt for a dining table (ugh much harder than anticipated), but I ended up hanging the Kate Roebuck watercolor in here. More work to be done in this space, but it will come together soon!
I am also starting work on our bedroom. Here it is in MAJOR before.
Taking my own advice, I purchased rugs first so as to build off of their colors. Here is the bathroom rug and the striped rug is for the bedroom. It still surprises my feet every morning as we didn't have a rug for nine months until this past week.
As for clients...many projects are still in progress. But, I thought it would be fun to share the BEFORES now and whet your appetite for the AFTERS later.
The project closest to completion is my Aunt and Uncle's apartment in St. Louis. Here is where we started.
My aunt was sooooo ready to make these spaces more inviting, comfortable, and polished. And reflective of their style. I can't wait to show you the after, but you will have to wait. Okay....maybe just one teaser.
Or two. Big changes to come.
I have been chipping away at this home...moving furniture, hanging art, and creating a comfortable aesthetic for this sweet family.
Here is the dining space.
I'm very excited about this next space. We are changing paint color, swapping out some furniture, and adding lots of personality.
Here is another client's room that is getting quite the transformation. Stay tuned!
I also made several trips to Minneapolis to help with some smaller projects. One was styling this GORGEOUS library. It wasn't tough to make this space look good.
I also helped with this adorable bungalow in St. Paul. Here is the before.
So there you have it. Summer in a nutshell. Projects, life and more.